Thank You for checking us out on the web. The Ministry of Oates Drive Baptist Church exists to Exalt The Name Of The Lord Jesus Christ and Proclaim His life-changing power for your life now and for all eternity.
This world is passing away. The world we live in poses many challenges, trials and tribulations. In the past 10 years, we have witnessed historic attacks on our Nation, natural disasters, economic, and stress. Some of you may be going through your own personal storms. Those storms might be disease, finances, and problems in the family, bitterness or addictions. Doctors and counselors cannot always fix what is wrong, but Jesus Christ can. Perhaps you need to make peace with your past or you are worried about the future. The Bible really does have all the answers.
The Spiritual problems of our Nation and our world
are too deep and too advanced for any political party to fix. But Jesus Christ is the same yesterday, today and forever
(Hebrews 13:8).
There is more grace and forgiveness in God's love and mercy than any sin in your life if you are willing to surrender to Christ. No one is beyond the grip of God's reach if you are willing to humble yourself and turn the controls over to The Lord. It will not be easy, but we would like the opportunity to help.
Have questions, contact us. May the Lord Jesus Christ Be Your Life and Light.
Jim Burt, Pastor
Jesus Christ Claimed To Be God Because He is God

In John 14:7-11, Jesus tells His Disciples, 7 "If you had known Me, you would have known My Father also; and from now on you know Him and have seen Him." 8 Philip said to Him, "Lord, show us the Father, and it is sufficient for us." 9 Jesus said to him, "Have I been with you so long, and yet you have not known Me, Philip? He who has seen Me has seen the Father; so how can you say, 'Show us the Father'? 10 Do you not believe that I am in the Father, and the Father in Me? The words that I speak to you I do not speak on My own authority, but the Father who dwells in Me does the works. 11 Believe Me that I am in the Father and the Father in Me, or else believe Me for the sake of the works themselves. John 14:7-11.
In John 17, Jesus affirms His equality with God. 3 "And this is eternal life, that they may know You, the only true God, and Jesus Christ whom You have sent. 4 I have glorified You on the earth. I have finished the work which You have given Me to do. 5 And now, O Father, glorify Me together with Yourself, with the glory which I had with You before the world was."–John 17:3-5.
Jesus said in Luke 10:18, 18 And He said to them, "I saw Satan fall like lightning from heaven." Luke 10:18, Jesus was describing satan's banishment from Heaven for rebelling and trying to replace God. (See Isaiah 14:12-21 and Ezekiel 28: 1-19 (for fall of satan). Jesus was present when satan was judged and kicked out of Heaven. See related Scriptures, John 1:18, John 10:30, John 12:44-45, John 15:23: 23 "He who hates Me hates My Father also." John 15:23. 10 "And all Mine are Yours, and Yours are Mine, and I am glorified in them. 11 Now I am no longer in the world, but these are in the world, and I come to You. Holy Father, keep through Your name those whom You have given Me, that they may be one as We are." John 17:10-11.
Jesus prayed for His Disciples to be unified, 21 "that they all may be one, as You, Father, are in Me, and I in You; that they also may be one in Us, that the world may believe that You sent Me. 22 And the glory which You gave Me I have given them, that they may be one just as We are one." –John 17:21-22. See related Scriptures, John 1:1-4, Colossians 1:13-18.
Oates Drive Baptist Church is a group of "Followers of Christ" that come together in a corporate worship for our Lord and Savior, Jesus Christ.
Oates Drive Baptist Church Core Values:
The members of Oates Drive Baptist Church endeavor by GOD's grace to be a body of believers who glorify GOD in both beliefs and conduct. Accordingly, we hold these core values as being essential to the fulfilling of our mission and purpose, both corporately and individually
The Scriptures
The Holy Bible was written by men divinely inspired and is God's revelation of Himself to man. It is a perfect treasure of divine instruction. It has God for its author, salvation for its end, and truth, without any mixture of error, for its matter. Therefore, all Scripture is totally true and trustworthy. It reveals the principles by which God judges us, and therefore is, and will remain to the end of the world the true center of Christian union, and the supreme standard by which all human conduct, creeds, and religious opinions should be tried. All Scripture is a testimony to Christ, who is Himself the focus of divine revelation.
God
There is one and only one living and true God. The eternal triune God reveals Himself to us as Father, Son and Holy Spirit, with distinct personal attributes, but without division of nature, essence, or being.
God the Father
God as Father reigns with providential care over His universe, His creatures, and the flow of the stream of human history according to the purposes of His grace. God is Father in truth to those who become children of God through faith in Jesus Christ.
God the Son
Christ is the eternal Son of God. In His incarnation as Jesus Christ, He was conceived of the Holy Spirit and born of the virgin Mary. He honored the divine law by His personal obedience, and in His substitutionary death on the cross, He made provision for the redemption of men from sin.
God the Holy Spirit
The Holy Spirit is the Spirit of God, fully divine. He exalts Christ. He convicts men of sin, of righteousness and of judgment. He enlightens and empowers the believer and the church in worship, evangelism, and service.
Man
Man is the special creation of God, in His own image. He created them male and female as the crowning work of His creation. By his free choice man sinned against God and brought sin into the human race. The sacredness of human personality is evident in that God created man in His own image, and in that Christ died for man; therefore every person of every race possesses dignity and is worthy of respect and Christian love.
Salvation
Salvation involves the redemption of the whole man and is offered freely to all who accept Jesus Christ as Lord and Saviour, who by His own blood obtained eternal redemption for the believer. In its broadest sense salvation includes regeneration, justification, sanctification, and glorification.
God's Purpose of Grace
Election is the gracious purpose of God, according to which He regenerates, justifies, sanctifies, and glorifies sinners. All true believers endure to the end. Those whom God has accepted in Christ, and sanctified by His Spirit will never fall away from the state of grace, but shall persevere to the end.
The Church
A New Testament church of the Lord Jesus Christ is an autonomous local congregation of baptized believers, associated by covenant in the faith and fellowship of the gospel, observing the two ordinances of Christ, governed by His laws, exercising the gifts, rights, and privileges invested in them by His Word, and seeking to extend the gospel to the ends of the earth. Each congregation operates under the Lordship of Christ through democratic processes. In such a congregation, each member is responsible and accountable to Christ as Lord. Its scriptural officers are pastors and deacons. While both men and women are gifted for service in the church, the office of pastor is limited to men as qualified by Scripture.
Baptism & the Lord's Supper
Christian baptism is the immersion of a believer in water. …It is an act of obedience symbolizing the believer's faith in a crucified, buried, and risen Saviour, the believer's death to sin, the burial of the old life and the resurrection to walk in newness of life in Christ Jesus. The Lord's Supper is a symbolic act of obedience whereby members memorialize the death of the Redeemer and anticipate His second coming.
Evangelism & Missions
It is the duty and privilege of every follower of Christ and every church of the Lord Jesus Christ to endeavor to make disciples of all nations… to seek constantly to win the lost to Christ by verbal witness undergirded by a Christian lifestyle, and by other methods in harmony with the gospel of Christ.
The Lord's Day
The first day of the week is the Lord's Day. It commemorates the resurrection of Christ from the dead and should be employed in exercises of worship and spiritual devotion.
Last Things
God, in His own time and in His own way, will bring the world to its appropriate end. Jesus Christ will return personally and visibly the dead will be raised and Christ will judge all men in righteousness. The unrighteous will be consigned to Hell. The righteous will receive their reward and will dwell forever in Heaven with the Lord.
Education
The cause of education in the Kingdom of Christ is co-ordinate with the causes of missions and general benevolence there should be a proper balance between academic freedom and academic responsibility. The freedom of a teacher in a Christian school, college, or seminary is limited by the pre-eminence of Jesus Christ, by the authoritative nature of the Scriptures, and by the distinct purpose for which the school exists.
Stewardship
God is the source of all blessings, temporal and spiritual; all that we have and are we owe to Him. Christians have a spiritual debtorship to the whole world, a holy trusteeship in the gospel, and a binding stewardship in their possessions. They are therefore under obligation to serve Him with their time, talents, and material possessions.
Cooperation
Christ's people should organize such associations and conventions as may best secure cooperation for the great objects of the Kingdom of God. Such organizations have no authority over one another or over the churches. Cooperation is desirable between the various Christian denominations.
The Christian & the Social Order
All Christians are under obligation to seek to make the will of Christ supreme in our own lives and in human society in the spirit of Christ, Christians should oppose racism, every form of greed, selfishness, and vice, and all forms of sexual immorality, including adultery, homosexuality, and pornography. We should work to provide for the orphaned, the needy, the abused, the aged, the helpless, and the sick. We should speak on behalf of the unborn and contend for the sanctity of all human life from conception to natural death.
Religious Liberty
Church and state should be separate. The state owes to every church protection and full freedom in the pursuit of its spiritual ends. A free church in a free state is the Christian ideal.
Family
God has ordained the family as the foundational institution of human society. It is composed of persons related to one another by marriage, blood or adoption.
Marriage
Marriage is the uniting of one man and one woman in covenant commitment for a lifetime. The husband and wife are of equal worth before God; since both are created in God's image. A husband is to love his wife as Christ loved the church. He has the God-given responsibility to provide for, to protect, and to lead his family. A wife is to submit herself graciously to the servant leadership of her husband even as the church willingly submits to the headship of Christ. She, being in the image of God as is her husband and thus equal to him, has the God-given responsibility to respect her husband and to serve as his helper in managing the household and nurturing the next generation. Children, from the moment of conception, are a blessing and heritage from the Lord. Parents are to demonstrate to their children God's pattern for marriage.
.
Where Can I Serve?
Jesus told us, his disciples, to make disciples of all nations. One of the most important values of Oates Drive Baptist Church is our mission to the world. It begins in our own community and spreads overseas to every nation. Oates Drive Baptist Church members are involved in a variety of ministries from things as simple as cleaning of the church grounds, to preparing the church bulletins.
Mission Outreach
Oates Drive is thrilled to be part of the spread of God's kingdom around the world. We are active in sending missionaries and supporting these missionaries with our money and with our prayers. We encourage all of our people to respond to God's call for laborers, whether it means that they move to a foreign country or live and minister in our own community.
Music & Drama
God-honoring worship is something we strive for. Many church members get involved in our music and drama ministry. Some play their instruments. Some are vocalists. Others are involved in the choir. Still others get involved in drama. These volunteers are an important part of the ministry of Oates Drive Baptist Church, using their talents and gifts to glorify God.
Ushers
The usher team at Oates Drive Baptist Church fills an important role. They are involved in directing attendees to their seats, ensuring the safety of the building during services, guiding traffic, helping visitors, answering questions, providing direction, unlocking doors, locking doors, and generally ensuring that the service can proceed problem-free. The usher team is a servant-hearted group of men whose ministry is integral to church life.
Media & Technology
Using media to spread the gospel is a privilege of Oates Drive Baptist Church. In an age of widespread technology, we have a stewardship to use these tools as best as possible for kingdom purposes. All of our Sunday Morning sermons are uploaded to our website in audio formats. We also maintain an active Prayer Line for additional church communication.
Prayer Warriors
Prayer cannot be overestimated. Prayer moves the hand of God. Oates Drive Baptist Church is a body of believers dependent upon prayer and committed to God's sovereignty. Each Sunday, befor the morning service, a team of volunteers is praying for the ministry of the Word. Throughout the week, volunteers to our Prayer Warriors team, pray for their pastor, a list of church members, any special requests, and missionary prayer needs. Each Wednesday, the church comes together for a special time of prayer and Bible study.
Children's Church
In order to give our children the best Bible teaching possible, Oates Drive Baptist Church holds a children's church service in conjunction with the main service. This special time gives kids more opportunity for interaction and learning in a context and manner that may be better suited to their age and learning styles. Our friendly children's church volunteers have an endless stream of creativity–ranging from puppet shows to games, to object lessons.
Oates Drive Baptist Church is not a place for spectators. It is a place for team members. Whether you are a five-year old child, a ninety-five year old grandmother, a busy mom, or a businessman with big responsibilities, we want you to be a part of our vibrant church. Here is how you can learn, serve, and grow at Oates Drive Baptist Church.
Small Group
Often, small groups of people are better able to interact and learn about a topic than larger groups are. For that reason, Oates Drive Baptist Church has small bible studies held every Sunday morning. The size of the group is anywhere from six or more. Every Sunday morning at 9:30am, you can participate in the small group study.
Children's Ministry
Each Sunday morning, children get to participate in their own classes. Bible lessons are taught in such a way that every child gets to participate and learn. Each of the class teachers is carefully screened and thoroughly trained in children's instruction. The Children's Ministry of Oates Drive Baptist Church is recognized for their close interaction and safe environment with all children.
Youth Ministry
Life can get complicated once you start to cross that nebulous threshold into adulthood. There are complicated decisions. Bigger stakes. Serious relationships. And a whole lot more decisions. The youth group of Oates Drive Baptist Church provides a welcoming atmosphere for college and early-career aged young people.
Women's Group
Oates Drive Baptist Women's Groups gives the ladies in our church family special times of interaction. Our women's groups, located in several locations throughout our church, are times of Bible study, prayer (and, of course, singing). These groups provide a refreshing discipleship opportunity for the women in the church.
Men's Accountability Group
Accountability among men is an act of integrity. Accountability is designed to protect, encourage, and develop men of all ages. Accountability groups of three are formed among the men of ODBC Accountability groups meet together at 9:30 am every Sunday morning.
Pastor's Group
Even though marriage is one of the most important institutions, it is the one which is under the most attack–internally and externally. Oates Drive Baptist Church gives married couples the opportunity to join marriage classes ranging on topics from Marriage and Money, Getting Ready for Kids, Shepherding Children, Marriage and Sex.
Over 50's
Once you get past fifty, the fun has just begin. Whether retired, just plain tired, or active as ever, the over-50 group of Oates Drive provides refreshment, ministry, and times of valuable interaction. A mentoring ministry gives older believers a chance to meet with and help younger believers grow in Christ.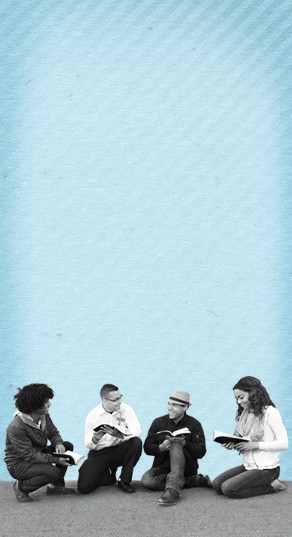 Audio Sermons
Oates Drive Baptist Church sermons can be downloaded free of charge.
Jan 28, 2018

Sunday Morning Sermon 1-28-18

Jan 21, 2018

Sunday Morning Sermon 1-21-18

Jan 14, 2018

Sunday Morning Sermon 1-14-18

Jan 7, 2018

Sunday Morning Sermon 1-7-18

Dec 31, 2017

Sunday Morning Sermon 12-31-17

Dec 24, 2017

Sunday Morning Sermon 12-24-17

Dec 10, 2017

Sunday Morning Worship 12-10-17

Dec 3, 2017

Sunday Morning Sermon 12-3-17

Nov 26, 2017

Sunday Morning Sermon 11-26-17

Nov 19, 2017

Sunday Morning Sermon 11-19-17
Church Address:
2805 Oates Drive, Mesquite, Texas 75150-2358
Telephone & Fax: Tel:
(972) 279-4578 I Fax: (972) 279-4083
Email: